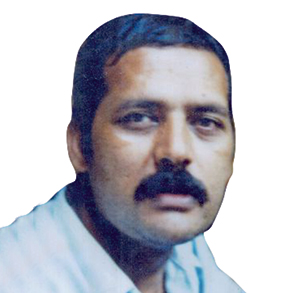 LATE SHRI DAYA SHANKAR
(1952 - 2012)
Mumbai Customs
About us
"Shri Daya Shankar (1952-2012)- The legendary Daya Shankar Commissioner of Customs and Central Excise, is an embodiment of Inspiration, Courage, Grit and Integrity, who supported and protected his fellow officers and juniors in the riskiest of circumstances at work. These qualities remained his Hallmark traits throughout his career and his life. His exploits in intelligence gathering related to anti-smuggling, National security and single-minded devotion to work and duty are unparalleled, and have left an indelible mark for his next generation of officers to emulate. His extraordinary revenue contributions to the department in terms of - monetary value and stature are beyond estimation and imagination in reality. His life and work will continue to inspire and motivate his officers in the department across the country, we salute a legend, an icon and a truly Customs man."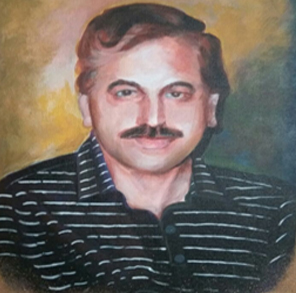 LATE SHRI L. D. ARORA
(1954-1993)
Mumbai Customs
About us
Shri L.D. Arora, an Officer of 1977 Batch was posted as Additional Commissioner of Customs (Preventive) in R&I wings of Mumbai Customs. During the period 1986 to 1992, Shri L. D. Arora contributed to record seizures of gold, silver, narcotics and foreign currency worth more than Rs.250 Crore (then), on the basis of his own information, network and intelligence. He was a great motivator, built a team of highly dedicated,sincere and motivated officers who successfully developed and worked out information related to smuggling syndicates, in and around Mumbai.
Shri L.D. Arora was assassinated on 24.03.1993 at Allahabad by the underworld who entered into a criminal conspiracy to eliminate him and prevent him from passing on information about their smuggling activities or their involvment in the Mumbai blast on 12.03.1993.
Shri L.D. Arora became a martyr in the cause of the service of the Department and the Nation.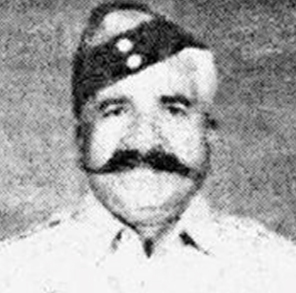 LATE SHRI BAPU LAXMAN LAMKHEDE
(1922-1978)
Mumbai Customs
About us
Born on 2nd July 1922 at Mangrul, Paragaon in Maharashtra, Shri Bapu Laxman Lamkhede joined the Indian Customs in 1944 as a Sepoy and was promoted as a Jamadar in the year 1975. In the decades of 1960(s) and 1970(s), during his tenure at Mumbai Docks in Dock Intelligence Unit, he was terribly feared. His name was sufficient to strike terror among the Mumbai Underworld Smugglers. For his gallantry, excellence in service, courage and devotion to duty displayed by late Shri Bapu Laxman Lamkhede at the risk of his life, he rightly earned the rare honour of being decorated by the President of India twice, once in 1964 and in 1979 (posthumously).
Shri Bapu Laxman Lamkhede will be remembered for his extra ordinary courage, valour and devotion to duty in the history of Indian Customs. He was described as the Kohinoor of Indian customs.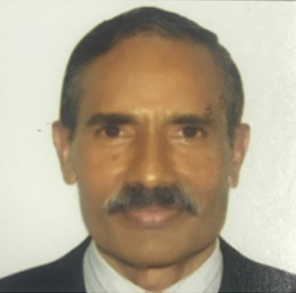 SHRI COSTAO FERNANDES
1979
Mumbai Customs
About us
Shri Costao Fernandes is one of rare heroes of the Department who is remembered for many a life risking events and encounters with criminals and smugglers. He prevented several attempts of smuggling by endangering his own life. Shri Costao Fernandes an avid footballer, joined Goa Customs as a Preventive Officer in year 1979.
Shri Costao Fernandes widely remembered for one of the most courageous and impressive case made by him against Mr. Alemao Churchill and his brothers in 1991, while smuggling a large consignment of gold. Shri Costao Fernandes went unarmed to nab Mr. Alvarnaz, brother of Mr. Alemao Churchill, who attacked the officer with a knife and wanted to escape. In the ensuing fight, Mr. Alvarnaz was injured seriously and later died. After facing numerous hurdles, Shri Costao Fernandes was successful in establishing the smuggling case of gold against Mr. Alemao Churchil and his brothers, who were also detained under COFEPOSA. For his act of bravery and valour, he was conferred with the President's Award in 1996.
SHRI U.RAJKUMARAN
1964
Mumbai Customs
About us
Shri U. Rajkumaran, a retired Deputy Commissioner of Customs, started his career as Upper Division Clerk in 1964. A diminutive Appraising Officer, who by his integrity, courage and conviction became a legendary investigator of commercial frauds, who never raised his voice or hand, and yet always found out the truth. He was widely respected both by his friends and foes.
Little did Shri.Rajkumaran know that while he was working, sometimes 12-15 hours a day on a case, there were plans to physically eliminate him. And all this while he was only an Appraiser. On one occasion, a 'hitman' reached his official residence at Antop Hill but his conscience pricked him when he saw the dignified frugality of Shri.Rajkumaran's house. Almost fiction-like, another accused who Shri.Rajkumaran had booked for a case of ₹ 120 crore, returned after serving detention under COFEPOSA to apologise to Shri.Rajkumaran for the false allegations he had levelled against him in the initial phase of the investigations.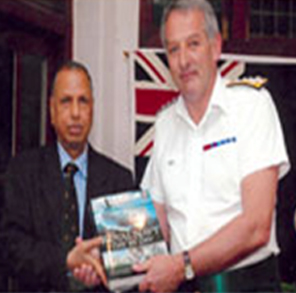 PADMA SHRI GULSHAN RAI
Mumbai Customs
About us
Shri Gulshan Rai , an amateur Yachtman, has circumnavigated the globe. For his ingenuity, skill and daring in sailing the oceans, he was conferred with the distinguished civil title of PADMA SHRI and was conferred the ARJUNA Award by the President of India. The Admiral of the elite Ocean Cruising Club of England awarded him the prestigious Barton Cup and the Admiral of Indian Navy presented him with Yachtman-of-the-year award.
Shri Gulshan Rai has authored four books on Yachting: 'Breeze in the Sails', 'From Southampton to Bombay', 'Sailing Around the World' and 'History of the Royal Bombay Yacht Club'.
He is a former Joint Commissioner of Indian Customs and Central Excise and also Commodore/President of the Royal Bombay Yacht Club.